Introduction to the Organization
Enterprise Builders, Inc. is a general contractor / construction management firm specializing in commercial, industrial, and institutional projects ranging in value up to $50,000,000. In operation since 1984, Enterprise Builders has earned a reputation for integrity, service, value, and intensity while serving a diverse range of clients throughout Connecticut. Our home office is located in Newington, Connecticut. We are committed to a team oriented philosophy and focus on achieving client goals for budget, schedule, and program.
Among our many repeat clients, we are proud to include Wesleyan University, Wheeler Clinic, Chrysalis Center, Inc., and Westmount Development Group. We encourage you to review our portfolio of reference letters from satisfied clients who attest to our commitment to positive performance. We are dedicated to providing excellent service to our clients through planning, open communication, and aggressive conflict resolution. Utilizing contemporary information systems for accounting, scheduling, and project management, we are able to keep our clients informed at all times during the project.
We look forward to working with clients who share our commitment to positive achievement and encourage you to seek any additional information regarding our capabilities.
Corporate Mission Statement
Enterprise Builders, Inc. is a merit shop general contractor and construction management firm specializing in commercial, industrial and institutional construction.
We build our reputation throughout Connecticut on the satisfaction of our clients. We understand our clients' requirements for cost, speed and craftsmanship and we provide input based on our knowledge of construction costs, project management, value engineering and technical construction. We provide practical solutions to problems in an atmosphere of teamwork and cooperation.
The staff at Enterprise Builders is comprised of capable, energetic and experienced individuals of the highest caliber who are dedicated to maintaining and enhancing the reputation of our firm through successful project delivery.
At Enterprise Builders, we work with you every step of the way from design development through completion of the project. We consider ourselves partners in your project and we consider you our customer for life.
Quality
Total customer satisfaction. We commit to providing the results that meet our clients' expectations. We won't stop until you're 100% satisfied!
Service
Listening, understanding and responding to the needs of our clients.
Performance
Each employee is personally committed to going the extra mile in order to meet or exceed our clients' expectations.
Project Awards
CT Trust for Historic Preservation
2016 Award of Merit
Loom City Lofts, Rockville, CT
Associated Builders and Contractors
2014 Excellence in Construction – Charter Oak Credit Union
Charter Oak Credit Union, Waterford, CT
2014 Excellence in Construction – Saint Francis Hospital
Saint Francis Hospital Women's Health Center, Hartford, CT
2008 Excellence in Construction
Chase Collegiate Upper School, Waterbury, CT
2007 Excellence in Construction
Hartford Grandfamily Housing Development, Hartford, CT
2006 Excellence in Construction
First Church of Christ, Congregational, 1652, Amistad Hall, Farmington, CT
2005 Excellence in Construction
Hopmeadow Place Active Adult Community, Simsbury, CT
2004 Excellence in Construction
Central CT Arc Office & Training Facility, New Britain, CT
2003 Award of Merit
Hopkins School Heath Commons, New Haven, CT
2002 Excellence in Construction
Avon Old Farms School Science & Technology Building, Avon, CT
2001 Project of the Year
Salisbury School Library & Humanities Building, Salisbury, CT
2001 Excellence in Construction
Salisbury School Library & Humanities Building, Salisbury, CT
1992 Award of Commendation
Kent School Expansion, Kent, CT
1991 Excellence in Construction
Miss Porter's School Student Recreation Center, Farmington, CT
1991 Award of Commendation
Showcase Cinemas, Berlin, CT
1990 Award of Commendation
Saint Francis School of Nursing & Research Center, Hartford, CT
The Real Estate Exchange
2004 Finalist
Central CT Arc Office & Training Facility, New Britain, CT
2003 Honorable Mention
Hopkins School Heath Commons Building, New Haven, CT
2002 Honorable Mention
Avon Old Farms School Science & Technology Building, Avon CT
AIA / Connecticut
1998 Design Award
Miss Porter's School Ann Whitney Olin Center, Farmington, CT
1996 Design Award
Wadsworth Atheneum Helen & Harry Gray Court, Hartford, CT
1992 Design Award
Miss Porter's School Student Recreation Center, Farmington, CT
Project Management Institute
1992/93 Winner Project Team of the Year
Deer Meadow Apartments, Bloomfield, CT
1990 Second Place Project Team of the Year
Saint Francis Professional School of Nursing, Hartford, CT
YWCA
2005 Creating Opportunities Award
YWCA Soromundi Commons Housing, Hartford, CT
1991 Silver Spoon Award
YWCA of Meriden, Meriden, CT
Boston Society of Architects
1992 Design Award
Hotchkiss School Garland Hall, Lakeville, CT
New England Construction Users Council
1991 David P. Perini Award
Kent School Expansion, Kent, CT
Builders Magazine
1991 Builder's Choice Design & Planning Award
Taft School Centennial Dormitory, Watertown, CT.
Safety Awards
Associated Builders and Contractors
S.T.E.P. Award (Safety Training Evaluation Process)
Gold Level 2010, 2009, 2008, 2007, 2006, 2005, 2003, 1994, 1993
Silver Level 2004, 1991
Best of the Best Safety Award
Construction Manager Category 2008
Business Awards
U.S. Chamber of Commerce and Connecticut Mutual Insurance Company
1991 Blue Chip Enterprise Initiative
Recognized for effective use of resources in solving business problems
Inc. Magazine
1989 Inc. 500 Fastest Growing Companies
Recognizing as one of the nation's most rapidly growing businesses
Enterprise Builders, Inc. is a mid-size Construction Management firm with locations in both Central and Southeastern, CT.
As we continue to grow our organization, we are in search of committed, open and honest individuals to join our team in the following areas:
– Administration
– Estimating
– Project Management
– Project Engineering
– Superintendent
Click on department above for a detailed job description.
Preferred qualities include but are not limited to the following:
– High degree of integrity
– Open communicator
– Organized
– Schedule / list-oriented
– Strong career aspirations
– Desire to work in office managing construction
– Ability to engage subcontractors
– Track record working with architects and consultants
– Strong work ethic
– Basic computer skills
If you have the vision and the willingness to join an established construction management team, please send your resume to Info@EnterBuilders.com or mail to:
Enterprise Builders, Inc.
46 Shepard Drive
Newington, CT 06111
Affirmative Action / Equal Opportunity Employer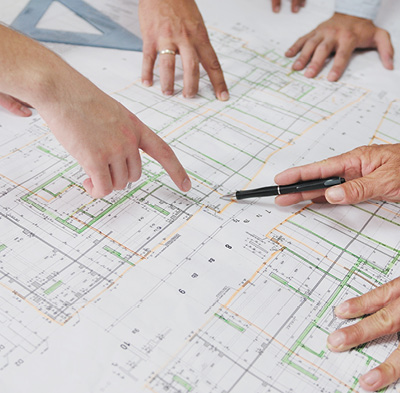 "Building Futures Network" Mentoring Program
Enterprise Builders' Principal, Keith Czarnecki, started his career in the construction industry as a laborer.  His innate talents and passion drove his career from a laborer to superintendent, project manager, and, ultimately President.  During the early years of his career, he was fortunate enough to have mentors along the way who provided opportunities and knowledge of the industry around him.  This bottom to the top approach helped Keith get a holistic view of the construction industry.  In an effect to give back those same opportunities; Keith always did what he could to start others in the construction field.  By nurturing the professional development of those around him, Keith has grown a reputation as a mentor to guide and encourage innovation. This informal mentorship and internship program has since developed into a formal program sponsored by Enterprise Builders.
The Enterprise Builders' Mentoring Program is intended to serve as a platform to further educate individuals pursuing the construction industry covering many facets of the Construction Management Business.  The program is overseen by a diverse committee of rotating members involved in all aspects of the business including architects, civil and mechanical engineers, professional managers, business owners, building tradesmen, financial and insurance representatives, etc.  This diverse group provides a vast network of resources and feedback to the participants.
The Mentoring program consists of four separate sessions
Student pre-qualification, introduction panel session – half day
Industry overview, classroom lecture series, engineering and design principal overview – three days
Office and jobsite hand on applications, means and methods, while shadowing industry professionals – seven to ten days
Acknowledgement/recognition and certification
At Enterprise Builders, we give back to the community in a variety of ways.  In addition to our mentoring program that provides learning opportunities to those who might otherwise not have access, we contribute to local community organizations and charities.  By participating in area fundraisers and making donations, we are able to give back to those less fortunate.  In particular, we align ourselves and contribute greatly to organizations who serve Veterans.  We have a strong commitment to serve those who have served our country.  Please visit our Facebook page and website blog for any future fundraisers events.